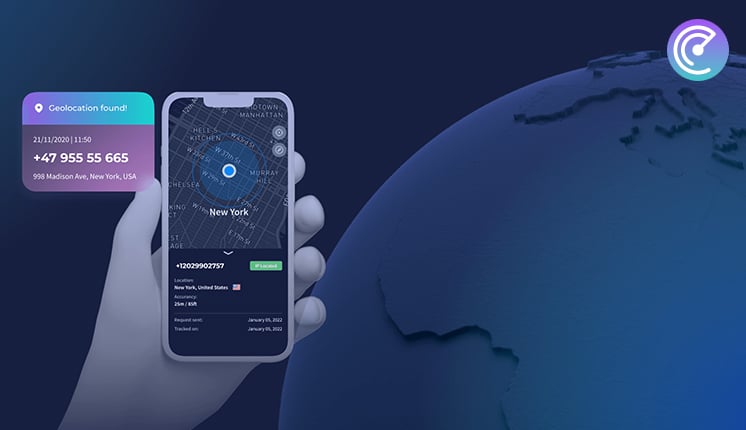 Top 5 Phone Call Locators
Are you constantly dealing with unknown caller numbers? Want to know where they're calling from and protect your privacy? Look no further – read on to find the top 5 caller tracking services and stay ahead of scammers! Discover which caller location tracker, caller verification service, and geofencing capabilities best suit your needs.
Unlock Your Caller Info: Top 5 Phone Call Location Tracking Options
If you want to know how to track a caller's location, then the right phone locator can help you do this effectively. There are online services and apps that allow you to trace caller location using their phone numbers. Here are five of the best options for caller location tracking.
1. Scannero.io
Scannero is the perfect solution when you need to track down a caller. The app has gained immense popularity due to its user-friendly interface that allows people to obtain real-time tracking information of their targets with a single click on an anonymous link sent via message. Plus, it comes with a secrecy feature, so your target won't be any wiser! With Scannero, now you can easily trace incoming callers back to their exact location and stay one step ahead at all times.
2. Localize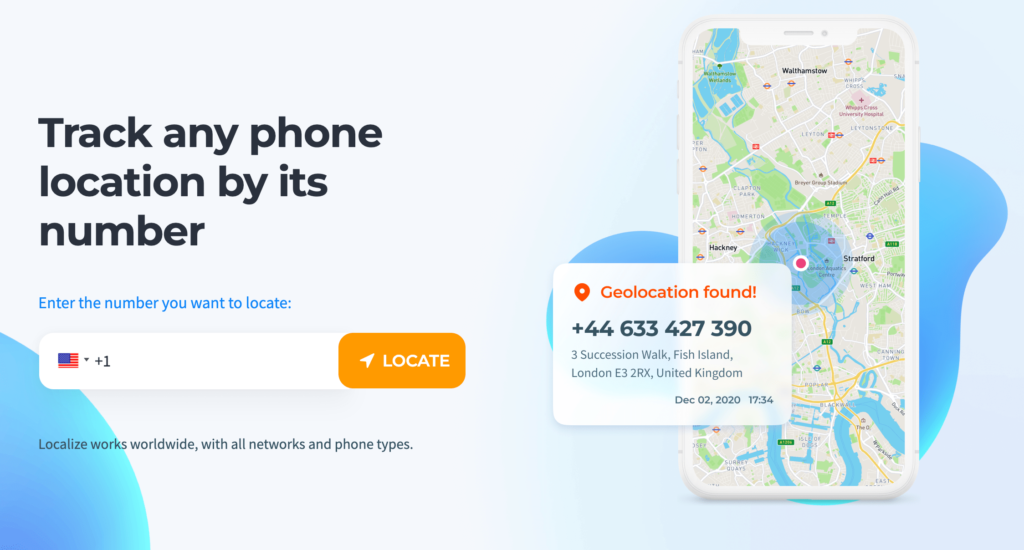 With Localize caller tracker, families can now easily keep tabs on their loved ones' exact locations. All you need to do is send a tracking link via SMS to the person's phone number, and with just one click of that link, their location will be tracked! Additionally, if you're looking for unknown callers or trying to locate someone without them knowing – this feature may still work with varying success rates.
3. Trace Mobile Number
Unlock the power of Trace Mobile Number and track caller location with one simple app. Each time you receive an incoming call, it will showcase all essential information, such as their location and service provider. Even when offline, check out caller details in your phone's logs to view a map displaying their exact coordinates!
4. FamiSafe
FamiSafe is the ideal call location tracking application on the market, allowing users to track a caller using their mobile phone. Find out where someone is in real-time with FamiSafe and review a comprehensive report regarding that individual's movements over time! Moreover, this incredible app offers its user geofencing capabilities – get notified if your caller visits an unsafe place quickly and reliably.
5. Free Phone Tracer
Securely locate landline, mobile, and toll-free numbers with a Free Phone Tracer! This caller tracking service is powered by McAfee security, so you can rest assured that your search remains safe and private. Plus, it's easy to use – all you need to do is create an account before accessing the caller location database. Start tracing now for a convenient way of finding individuals or business phone numbers online!
Spotting Fake Calls and Protecting Your Privacy
It can be hard to tell the difference between a real call and an automated caller – or worse, a scammer. You want to feel secure when you answer the phone, but unfortunately, there are always people out there trying to exploit unsuspecting victims.
Fortunately, there are a few tips you can use to help you identify if the caller is legit or not.
First, check for call tracking and call location services. Many call tracking services allow you to trace the caller's GPS location, so if a caller is from another country or area code, it may be a scammer. If the caller ID is blocked or says 'unknown,' chances are the caller is up to no good.
Also, be sure to look for caller verification. Service providers and Google's phone app will add a badge to incoming calls that can be attached to a business.
Finally, watch out for caller spoofing. Scammers like to hide their real caller ID by mimicking the caller number of someone you know, so be wary of caller numbers that are slightly off from your own.
If you are unsure whether the caller is real or a scammer, do a quick web search of the caller's number. If the top results are reverse phone lookup websites, it may mean other people have received unwarranted calls from that number, and it's best to stay away.
Final Thought!
By staying vigilant and using caller tracking/caller location services like Scannero and many others, you can protect yourself from unwanted calls and take control of your privacy. Keeping tabs on incoming caller's location will help you know who is calling – so you can stay safe, secure, and informed instantly!