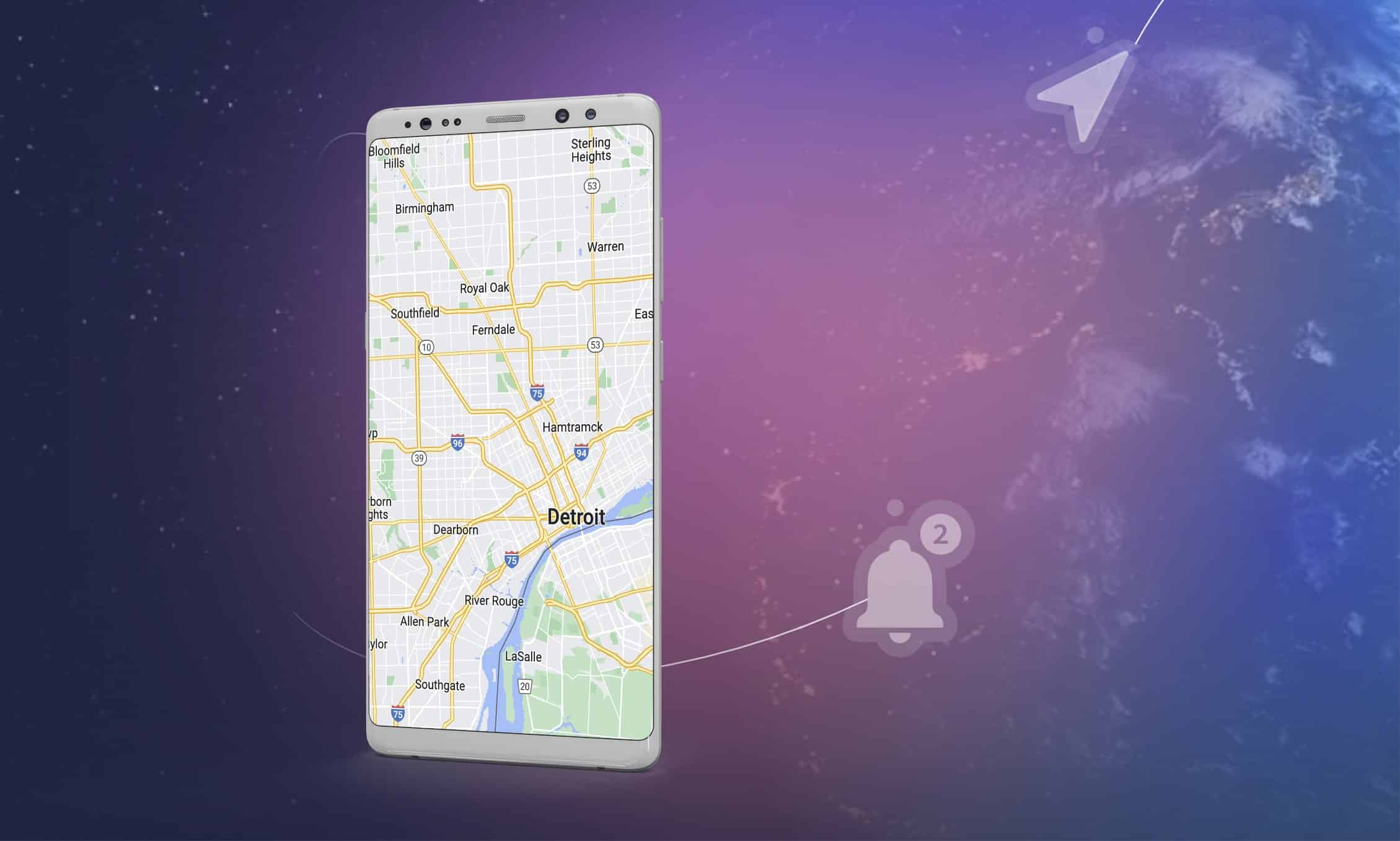 How to Locate a Samsung Phone
Samsung is a popular smartphone brand that is used by around 1 billion people around the globe. It has a variety of unique features and robust security functions that endear it to millions of users worldwide. Learning how to locate a Samsung device can help you track it down when it gets lost or stolen.
In this article, we will discuss the best ways to track a Samsung phone's location using some surefire methods.
Best Ways to Locate a Samsung Device
If you're wondering how to locate a Samsung phone without raising any suspicion, we've highlighted a few methods you can try.
Here are four powerful Samsung locating techniques:
1. With Find My Mobile
Samsung provides a superb solution called "Find My Mobile" that helps users to track their stolen or misplaced phone. This free tool not only allows you to locate a Samsung phone but also helps erase data remotely and lock the device.
Impressively, the target device doesn't have to be connected to mobile data or Wi-Fi for this solution to work. Here's how to set up Find My Mobile:
Go to your app drawer or home screen and click on "Settings."
Select "Security" or "Lock screen and security." This option could also be labeled "Biometrics and security."
Scroll down and tap on "Find My Mobile."
Click Enable Remote Controls, turn the toggle "On," and select "Add Account." You will be prompted to create/sign into your Samsung account, which is mandatory to utilize this service.
To track a lost Samsung device, log into Samsung's Find My Mobile website and choose your device from the list.
Click on "Lock my device," then include a temporary password. Select the option to "lock again" and trace its location on a map situated on the screen's bottom.
You can also choose to ring the device, erase all data or kill all background apps.
2. With Scannero
You might be wondering: can you locate a Samsung phone without downloading any app? Well, Scannero.io is a powerful phone geo-locating tool that allows users to track down their phone's location by number.
Using Scannero is remarkably easy. Here's a step-by-step guide:
Visit https://scannero.io/ using your preferred browser.
Create an account and choose your favorite subscription plan.
On the blank field, enter the mobile phone number you wish to track and click "Locate."
Send a text message containing the tracking link to your recipient.
Once they receive the message and click on the link, you will view their real-time location on a map.
Scannero provides highly accurate location details, and it's quite affordable. In addition, this tool can track any device regardless of make, country, or network carrier.
3. Using Android Device Manager
Finally, let's find out how to locate a Samsung tablet using Android Device Manager. The first step involves visiting Google's Device Manager on your PC or another phone and signing in using the Google account that's linked to the Samsung device in question.
Once you're logged in, simply view the phone's location from the available map. However, it's important to note that the phone's location services need to be enabled in order for this solution to work accurately.
The Android device manager allows you to secure a lost/stolen device, ring it, and even erase all data contained inside. This makes it a highly effective tool for anyone wondering how to track someone's location on a Samsung phone.
Frequently Asked Questions
Can I Locate My Samsung Phone if It's Turned Off?
If you have enabled the 'Send last location' setting on your Samsung phone, then you can use Samsung's SmartThings Find service (Find My Mobile) to trace the phone's last known location before it was turned off. This solution will help you to discover the approximate route and location of the misplaced phone.
Can I Locate My Samsung Device Using Another Samsung Phone?
Yes, it's definitely possible to track your Samsung phone using another Samsung device. We recommend visiting Scannero.io on your phone's default browser and searching for your target user's mobile number using this impressive geo-locating service. The phone's precise location details will be conveniently displayed on a map.
How to Locate Samsung Galaxy S5?
The best way to locate a Samsung Galaxy S5 is by using Scannero. However, you can also utilize Samsung's bespoke service known as Find My Mobile to pinpoint your phone's specific location on a map.
Can I Locate Samsung Galaxy S6?
Yes, you can use the Android device manager to track down your Samsung Galaxy S6 without too much hassle. However, Scannero.io will provide a better experience and more refined results to help you triangulate the phone's exact location.
Conclusion
Learning how to track someone's location on a Samsung phone is truly vital in this day and age. This skill can help you retrieve a lost phone or safeguard your loved ones. After conducting a lot of research, we've found the methods discussed above to be the most effective when it comes to tracking a Samsung phone's location.